In 1899, the founder of TIMKEN Timken Company, Henry Timken, invented a bearing using tapered rollers for the axles at that time, that is, tapered roller bearings (Tapered Roller Bearings), and the company was established.
Company Profile
As of 2010 the company's global total number of employees: 20000
In 2010, global employee compensation and welfare expenditures exceeded US$1 billion
Total number of institutions: 52 factories and 81 sales offices, 9 technology and engineering centers and 14 distribution and service centers in 29 countries and regions around the world
9 joint ventures established in 5 countries
Listed on the New York Stock Exchange in 1922
As of the end of 2010, 354 consecutive quarters of dividend payments
Selected as the "100 Most Ethical Companies in the World" by the American Ethical Village Association
TIMKEN is a world-leading manufacturer with a century-old history. Its high-quality bearings, alloy steels and related products and services are everywhere, whether it is land, sea or space.
Eric Bearinng Limited have enough stock for TIMKEN 22207EJW33, please click here.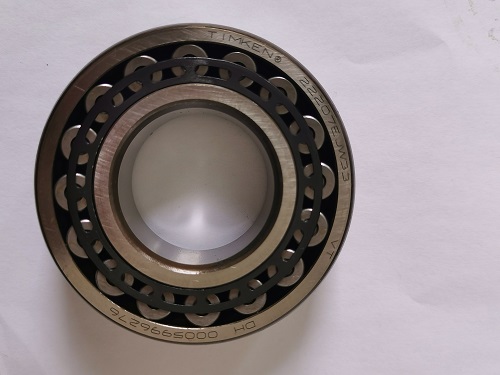 Product service
TIMKEN is the world's leading manufacturer of high-quality bearings, alloy steel and related parts and accessories. No matter where in the world, as long as there is equipment running and power transmission, you can see TIMKEN's technology and products. TIMKEN bearings produce 230 types, 26,000 different specifications of tapered roller bearings, they are widely used in countries around the world.
As early as more than 100 years ago, TIMKEN Bearing Company promised to abide by the highest ethics and integrity standards in business operations. Henry. Timken, the founder of TIMKEN Bearing Company, once said: "If you have an idea that you think is correct, stick to it... But the important thing is not to do anything to shame your name." Now, this spirit Has become the core value of Timken.
TIMKEN Bearing has a team of 27,000 employees worldwide and a strong team dedicated to improving the performance of their products. To help customers achieve greater success, they are awarded more than 300 awards by customers all over the world every year.
Whether it is a wheel assembly of a family car, the maintenance service of roller coaster bearings, track bearings, or the steel of aircraft engine shafts, TIMKEN can appear. TIMKEN bearing products and services: aviation components, aircraft engine maintenance and overhaul, alloy steel rods and pipes, bearings, bearing components and related parts, condition monitoring systems and services, encoders and sensors, engineering and technical services, lubricants and Lubricator, helicopter drive system and rotor components, precision steel parts, aviation, industrial, and railway bearings, bearing seats and repair and reconstruction of Yakun, sealing products, training, etc.
Eric Bearinng Limited have enough stock for TIMKEN 22215EJW33C3, please click here.