What is "Quest"? The so-called "Quest" is the "exploration and pursuit" of high performance and reliability. This is a new trademark on NACHI industrial machinery special high-performance bearings. This type of product condenses Fujitsu's accumulated technology in materials, machining and lubrication, and can provide users with high rigidity, durability, low noise and environmental protection performance, and has the world's top quality bearings.
Eric Bearing Limited has enough stock for NACHI 5306, please click here.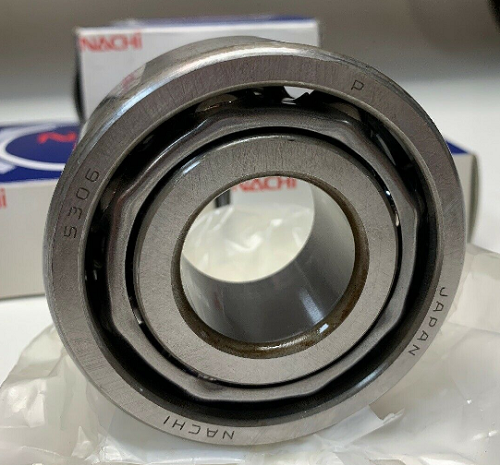 A brand overview:
History
NACHI Fujiko Corporation (Japanese: Nachi-Fujikoshi Corp.) is a Japanese manufacturing company for cutting tools, bearings and industrial robots. It is also one of the earliest industrial robot manufacturers in Japan and one of the companies listed on the Tokyo Stock Exchange. Founded in 1928, since its inception has been committed to the development of machinery technology, as well as machinery manufacturing. The main factory is located in Toyama, Japan. It also has production bases in North America, South America, Europe and Asia, and has established resident representative offices and sales offices around the world. It can quickly and accurately grasp the market trends and effectively meet the wishes of customers.
Cultural philosophy
Contribute to the development of manufacturing
Related fields
3 major machinery manufacturing businesses including machine tools, functional parts and materials
Product
Its products mainly include: special steel, cutting tools, bearings, hydraulic devices, robot systems, cutting tools, machine tools, bearings, hydraulic equipment, robots for automated production, special steel, ultra-precision machinery for the IT industry and its environmental systems.
Among them, NACHI Bearing is one of the four famous bearing brands in Japan.
Bearing Introduction
Bearing type
NACHI can produce products that can cover almost all mechanical industries, including robotic systems, lathes, tools, automobiles, large equipment, etc.
Advantage
(1) Reduce friction and friction.
In the contact parts of the rings, rolling elements and retainers that make up the bearing, metal contact is prevented to reduce friction and wear.
(2) Extend fatigue life.
The rolling fatigue life of the bearing is prolonged when the rolling contact surface is well lubricated during rotation. Conversely, if the oil viscosity is low and the lubricating oil film thickness is not good, it will be shortened.
(3) Dissipate frictional heat and cool down.
The circulating oil feeding method can use oil to remove the heat generated by friction, or the heat transferred from outside to cool. Prevent overheating of bearings and prevent aging of lubricating oil itself.
Eric Bearing Limited has enough stock for NACHI 22209EXWC3, please click here.