"THK" stands for "Toughness", "High Quality" and "Know-how". The goal is to promote social progress and industry development by following these three principles in technology development and product manufacturing.
Eric Bearing Limited have enough stock for THK SSR15XW1UU, please click here.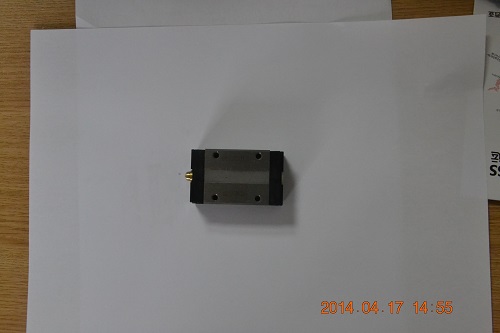 Pioneer of LM Guide
The moving parts of the machine can be divided into rolling parts, linear moving parts or a combination of both. With the development of rolling bearings approximately 110 years ago, rolling contact has become the standard method for achieving rolling motion. Then a great technological revolution was launched. Rolling contact not only saves kinetic energy, but also keeps the friction resistance at a minimum level, so it can greatly improve the performance of the machine. However, although the value of such developments in the field of linear motion may be ten times higher than this, the technology of linear motion through rolling contact can be considered too late.
Through its own unique technical force, THK solved the problem of rolling contact linear motion that was once considered difficult to solve, and in 1972 became the first company in the world to develop and commercialize linear motion (LM) guides. Using our linear motion system can quickly improve the accuracy and speed of advanced electromechanical instruments and save manpower. THK's LM rolling guides enable ultra-high-precision operation of machine tools and industrial robots, and enable semiconductor manufacturing devices to be operated in submicro devices. Recently, the system has also been used in LCD production lines, railway passenger cars, auxiliary vehicles for disabled people, medical equipment, skyscrapers and residences, and entertainment facilities. The scope of use of LM rolling guides has broken through all previous restrictions
In 1971, THK was established in Meguro-ku, Tokyo, initially named Toho Seiko Co., Ltd..
In 1972, THK became the first company in the world to develop a method of linear motion through rolling contact, and began to manufacture and sell commercial results: linear motion (LM) rails.
In 1977, THK's Kofu factory (the first complete LM rolling guide production plant) was established. This is the first step for THK to expand its production facilities.
THK America Inc. was established in the United States in 1981, and THK Europe was established in Germany the following year, laying the foundation for the expansion of the international sales network.
The Gifu factory was established in Japan in 1984, and the Mie factory and Yamaguchi factory were established in Japan in 1985 to further expand production capacity.
In 1996, THK developed the "ball cage type LM rolling guide", which has significantly better performance than traditional products.
Today THK has four integrated production and sales bases: Japan, Europe, America and Asia.
Eric Bearing Limited have enough stock for THK 6E105012, please click here.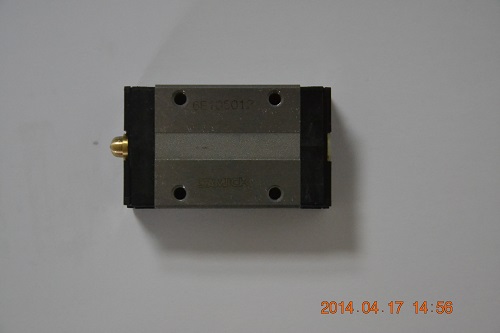 R&D
THK's product development plan is based on our unique technology roadmap and the large amount of data about user needs that we have collected with our industry leader status. We develop new products by making full use of the accumulated experience and the technical know-how of developers.
THK's R&D department is based on the technology center established in Tokyo in 2005, and has R&D bases in Yamanashi, Yamaguchi, and Yamagata in Japan. In total, about 150 employees are engaged in R&D. The engineering and development department has played a central role in the product development process, and our project-oriented development system has enabled product development to reach an unprecedented high speed. We have also organized organizations like business development departments to help with product development and new areas.
Since 2005, our technical center has called out the slogan "Make people-oriented products". Guided by the main ideas of "large-scale", "micro-manufacturing" and "mechanical shock absorption", we will actively develop the next generation aimed at meeting the market demand in the next five to ten years (including the needs not yet recognized by customers) product.
THK will also expand our product lineup to meet customers' current needs. In addition, while continuing to improve and develop our global manufacturing and sales system, we will also develop our product development system in suitable regions, including the United States, Europe and Asia, so that we can make more effective response to customer needs response.
Eric Bearing Limited have enough stock for THK RSR12W1MUU, please click here.