SKF's full name is "Svenska Kullager-Fabriken" Chinese transliteration name is "SKF"; SKF Group headquarters is located in Gothenburg, Sweden, is a leader in bearing technology and manufacturing. Sven Wingquist invented the double-row self-aligning ball bearing in 1905, and then founded Svenska Kullargerfabriken Swedish ball bearing manufacturing company, referred to as SKF in 1907, to continuously develop and serve the world. SKF holds the leading position in the world's rolling bearing industry. Its operating tentacles have spread all over the world. Its business has spread to 130 countries around the world. It produces more than 500 million bearings every year and its sales network spreads all over the world. In addition, the SKF Group has also continued to devote itself to the research and development of the bearing industry. On average, a new patent is published every two days. SKF Group is also the first bearing company to pass the ISO14001 environmental certification. This certification covers more than 60 manufacturing units in 17 countries. SKF maintains a leading position in the global bearing industry, and has worked tirelessly to develop technologies, products and services in multiple fields for many years. It has developed into a bearing enterprise that is truly dominated by supply solutions, creating greater value for users .
Eric Bearing Limited have enough stock for NSK L23180P, please click here.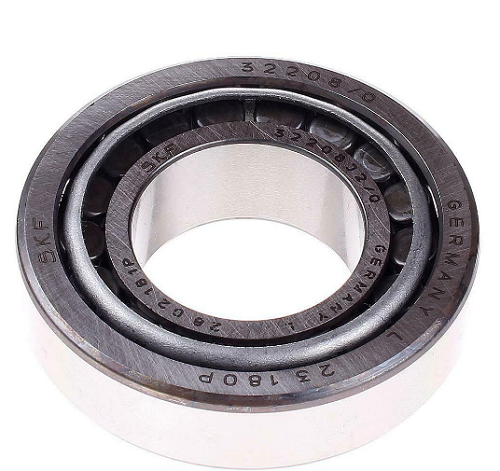 These solutions can help users improve overall production capacity. In addition to innovative SKF bearing products through special applications, they also have cutting-edge simulation systems, consulting services, equipment efficiency services, and the most advanced supply management technology in the bearing industry.
SKF still marks the highest quality rolling bearing.
On January 31, 1989, the investment review committee passed the investment case of SKF Group's Taiwan subsidiary, SKF Co., Ltd., and obtained a for-profit business registration certificate on February 18 of the same year. Established a central warehouse in Mie, responsible for goods distribution. The company's sales system is integrated into the computer system designed and planned by the headquarters to provide prompt and correct services. We sell bearings, oil seals and related products produced by the original SKF factory in Taiwan, with the goal of providing customers with fully satisfied products and services.
SKF's main customer base comes from the steel industry, paper, cement, plastics and various OEM manufacturers. In addition, SKF Taiwan also provides the following technologies to customers: technical consulting and bearing selection, bearing maintenance, bearing matching/processing, and technical training. For the company's future prospects, it will change from the original bearing supplier to a diversified company that combines linear rails, oil seals, lubricant products and remote detection, system maintenance, etc., and has successfully designed and developed various Axis, from design and development, manufacturing and assembly to operation measurement or maintenance equipment, can provide customers with complete services.
In addition, in order to create customer value and provide service standards for customers in the Taiwan market and establish a model of bearing services, the implementation of a full range of services also allows customers to sit back and relax. Distribute its well-trained technical service group in North, Central and South, provide bearing application engineering knowledge and technical seminars, bring customers the most advanced bearing selection software, assembly and disassembly maintenance tools, monitoring equipment and technical consulting, online dynamic balancing, The laser is centered, and even the solution of the whole plant maintenance to reduce the loss of equipment shutdown of the whole plant. And the use of global computer network technology to quickly and effectively provide customers with a full range of services, these are our guarantee to continue to maintain the industry's first service, quality first.
The standard products provided by SKF include more than 20,000 types of bearings. In addition to rolling bearings, SKF Group also manufactures linear bearings, sliding bearings, bearing boxes, balls and roller screws, textile machinery parts, retaining rings, machine tools and various precision machinery parts. Gaining extensive experience in the above fields, he has the indispensable knowledge and expertise to develop, manufacture and apply various advanced engineering products. The small ones, such as miniature bearings weighing only 0.003 grams, can be as large as 34 tons each. In addition, SKF also provides a series of bearing repair tools, grease and bearing monitoring instruments (SKF bearing heaters, pullers, etc.), in order to enable bearing users to obtain higher benefits and achieve worry-free operation.
Eric Bearing Limited have enough stock for NSK OE090E5 2RS, please click here.