SKF bearings have many uses in life. The uses of bearings in social life are quite extensive. Bearings are not only used in the machinery manufacturing industry, but also in our family life, such as soymilk machines and fans in our lives.
The basic living tools we will use in our lives, as well as the toys used by children and teenagers, all need bearings. The size and material of the bearing need to be determined according to the function of the specific object. As an important part of mechanical equipment, bearings are not only used in the machinery manufacturing industry, but also in other industries.

Bearings used in mining machinery: Most mining machinery and equipment are used outside the room, because the working environment is relatively poor, so some adverse effects will be brought about during the installation process. Since most of the mines are made of some stone, if it enters the bearing, it will aggravate the wear of the bearing. Rolling mill bearings in steel and non-ferrous metal processing, bearing arrangements in steel rolling mills need to withstand extremely high loads, and in most cases they work under high operating temperatures and serious environmental pollution. Therefore, in addition to using standard rolling bearings , Also need to use some special bearings suitable for these working conditions. Bearings are also used in generators. As an important part of automobiles, automobile generators are installed in the front part of the engine, adjacent to functional parts such as water pumps, fans, and air-conditioning compressors. The bearings are at high temperature, high speed, and heavy load. Working conditions.
Hoisting and transporting machinery is a multi-action machine that vertically lifts and horizontally carries heavy objects within a certain range. Hoisting and transporting machinery mainly includes: quayside container cranes, rubber-tyred container gantry cranes, bridge cranes, belt conveyors, bulk loading, bucket wheel stackers and reclaimers, portal cranes, reclaimers, boom cranes, Unloader. Bearings are mainly used in some mechanical equipment, such as large abrasion, high working intensity and other mechanical equipment. For industrial manufacturers, the selection of bearings is very important.

Eric Bearing Limited provides SKF Bearing 608-Z online, click here for more details.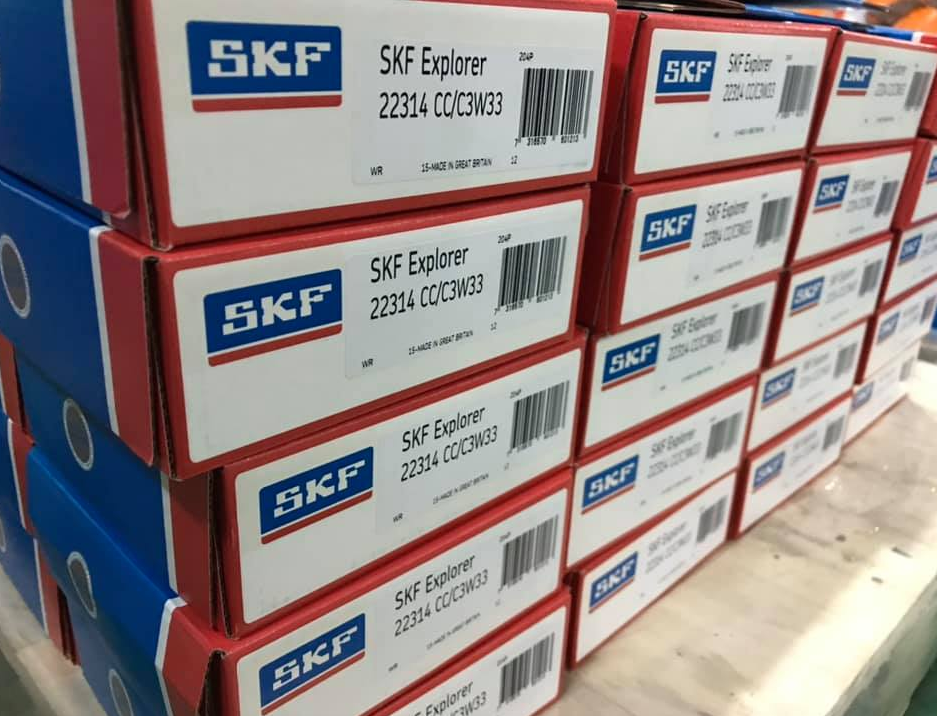 1. Machine tool bearings
As a basic accessory of a machine tool, the performance of the spindle bearing directly affects the speed, rotation accuracy, rigidity, anti-vibration cutting performance, noise, temperature rise and thermal deformation of the machine tool, and then affects the accuracy and surface quality of the machined parts. Therefore, high-performance machine tools must be equipped with high-performance bearings. Especially high-speed precision CNC machine tool bearings. The accuracy of rolling bearings is generally divided into five levels: P0, P6, P5, P4 and P2. The accuracy of bearings used in precision machine tool spindles should be P5 and above. For high-speed and high-precision machine tools such as CNC machine tools and machining centers, For spindle support, ultra-precision bearings of P4 and above are required.
Spindle bearings for machine tools usually include six structural types: deep groove ball bearings, angular contact ball bearings, cylindrical roller bearings, bidirectional thrust angular contact ball bearings, tapered roller bearings and thrust bearings.
2. Printing machinery bearings
Printing press bearings are used for the main cylinders of sheet-fed printing machines and web printing machines. Due to the complexity of application requirements, only a small part of printing machinery bearings can be standardized. Therefore, printing press bearings include many models and sizes. In addition to the typical multi-row, high-precision cylindrical roller bearings NU, NNU, N4N, N4U, it also includes floating bearing units with or without eccentric rings, positioning bearing units, polygonal bearings, linear and rotary bearing combined units, and tapered rollers Sub-bearing unit. There are two types of bearings: band seal and non band seal. The journals at both ends of the drum can be cylindrical or conical.
3. Textile machinery bearings
In the process of spinning or weaving, finishing or processing, modern textile machinery is highly automated and requires uninterrupted operation with high output and trouble-free conditions. The so-called "good bearing" means low friction, high precision, zero clearance, easy installation, low maintenance, long life, low noise and high reliability. These belt wheels are easy to lubricate and have a low moment of inertia. Therefore, they can quickly reach the working speed. In addition, these leather belt tensioners can achieve continuous operation in alternating rotation motions of up to 600 times per minute with low energy consumption. These features make it possible to obtain a uniform high-quality fabric while greatly improving the output of the machine while significantly reducing the cost.
4. Food and packaging industry bearings
Food production must be both economical and efficient. The production process is usually automated, and extreme operating conditions often occur. This requires a high degree of security and reliability. The design of high-quality machine components suitable for continuous work is an essential element here. Robust and corrosion-resistant bearings, effective sealing and lifetime lubrication under most working conditions, are suitable for reliable uninterrupted operation.
5. Woodworking machinery bearings
In many cases, deep groove ball bearings can well meet the high-speed and relatively low-load working conditions of bearing arrangements in woodworking planers. For very high speeds, spindle bearings are usually used.

SKF Bearing 6007-2RS1 online, contact us to buy it.

Eric Bearingl limited provids High-quality bearings with Competitive price. Welcome to visit our website and contact us for more information about our products.Looking forward to working with you in the future.